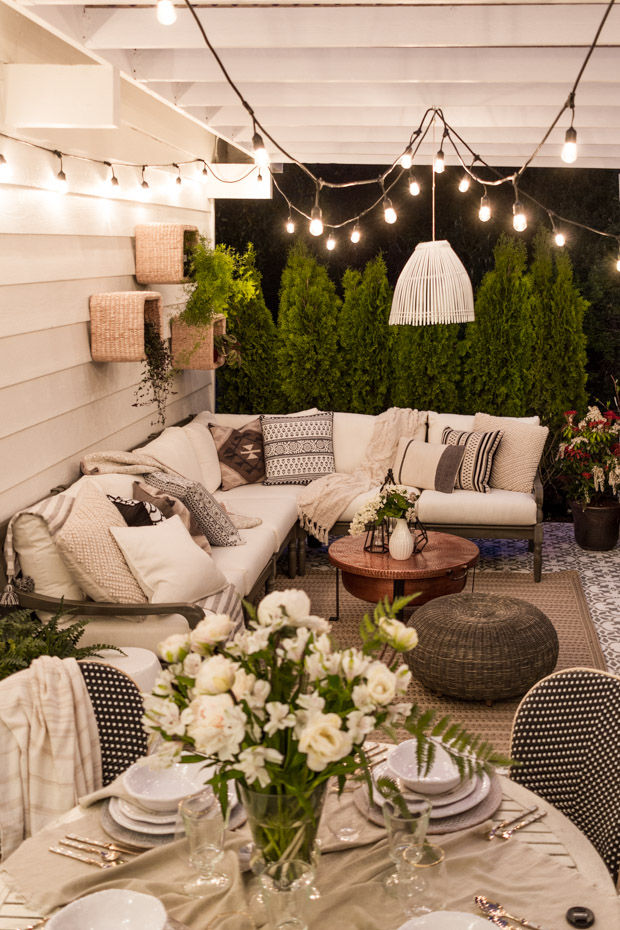 Outdoor decor ideas can totally transform your home! But, decorating these spaces isn't as easy as HGTV makes it look! Decorating the inside of your home is one thing…decorating the outside? Where do you start?!?
Don't let the steep challenge turn you away. Giving attention to your outdoor living spaces will bring massive impact to curb appeal (your guests first impression), and the overall look and feel of your home. Patios, porches, and backyards that are well maintained, functional and stylish even serve as a second living space during warm weather months! It's like adding extra square footage to your home, without the expense of renovation costs! You can bring so much of the indoors outside, to create beautifully designed spaces that you'll enjoy year round.
It's hard to know where to start though. Potted plants, patio furniture, and what to do about the bare walls and fences?! Well, I've put together some outdoor decor ideas that I hope you love. These simple DIYs that can totally transform your outdoor living spaces. Give some of them a shot and you may find that you use the areas in new and exciting ways. You'll be more likely to hang out, kick back, and even entertain in them.

Let's get to it! – Arlene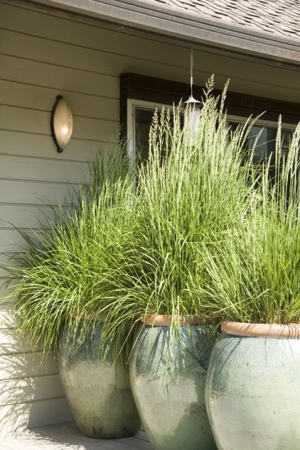 Tall Grass Patio Privacy Fence
This simple and lush potted lemongrass is an attractive patio statement. This photo and idea comes from Indulgy, and features the linear lemongrass in gorgeous large ceramic pots. Ceramic pots can get expensive! Luckily, you can find plastic varieties that look incredibly similar such as these. One of the neat things about lemon grass is that it works to repel pesky bugs and mosquitos!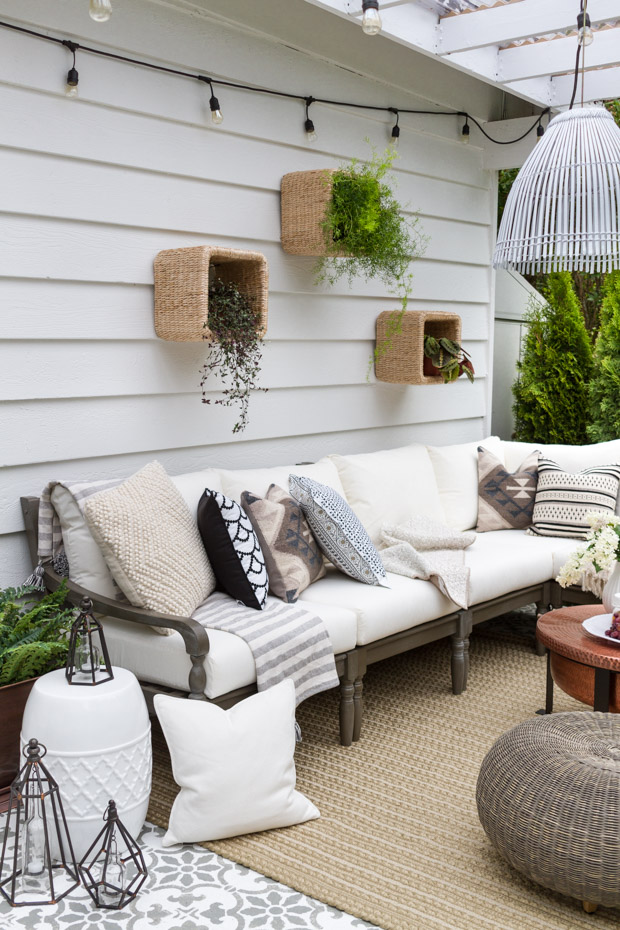 Outdoor Hanging Wicker Shelving
This patio has it going on! Everything flows so beautifully in this back yard reveal from Zevy Joy. These lovely hanging wicker baskets add definition to the long outdoor seating group. Any wicker basket hung on it's side would work well here. Adding growing plants or succulents to the baskets makes this design come alive!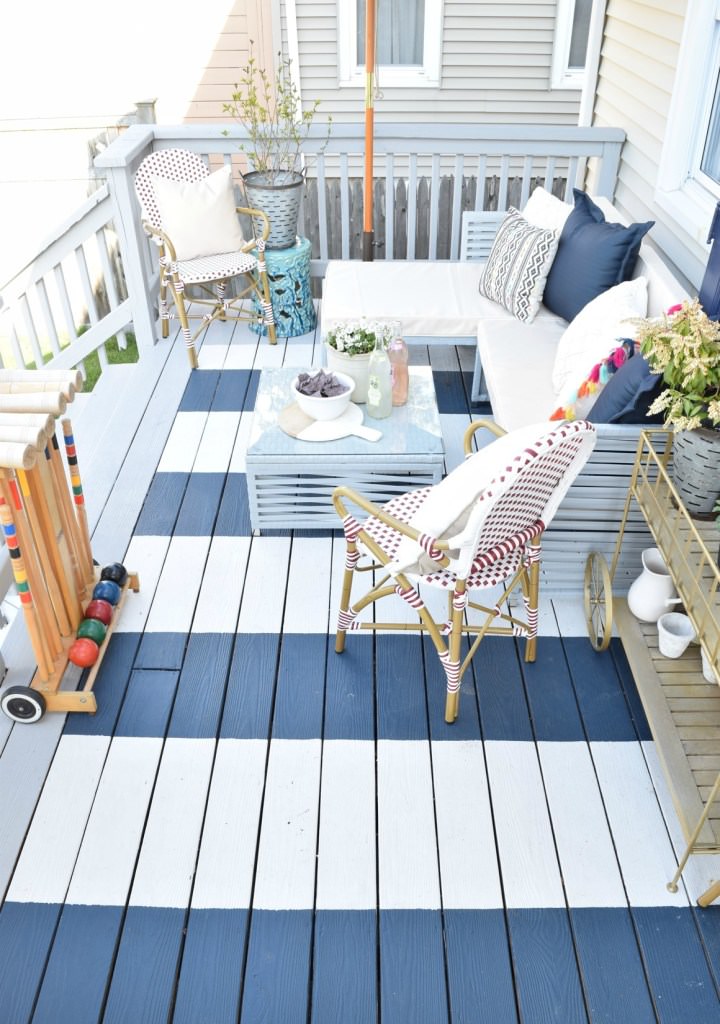 Decorating the Outside: Bringing the Indoors Out
The goods keep on coming from Zevy Joy and her gorgeous patio reveal. She reminds us to bring elements from the indoors outside.
Outdoor throw pillows, coffee tables, gorgeous area rugs, and hanging lighting makes this space feel like it could be someone's living room. When you decorate your patio and transform it into a gorgeous and functional space it will act like a second living area of your home.
Her natural fibers and functional design result in a place anyone would love to cozy up in!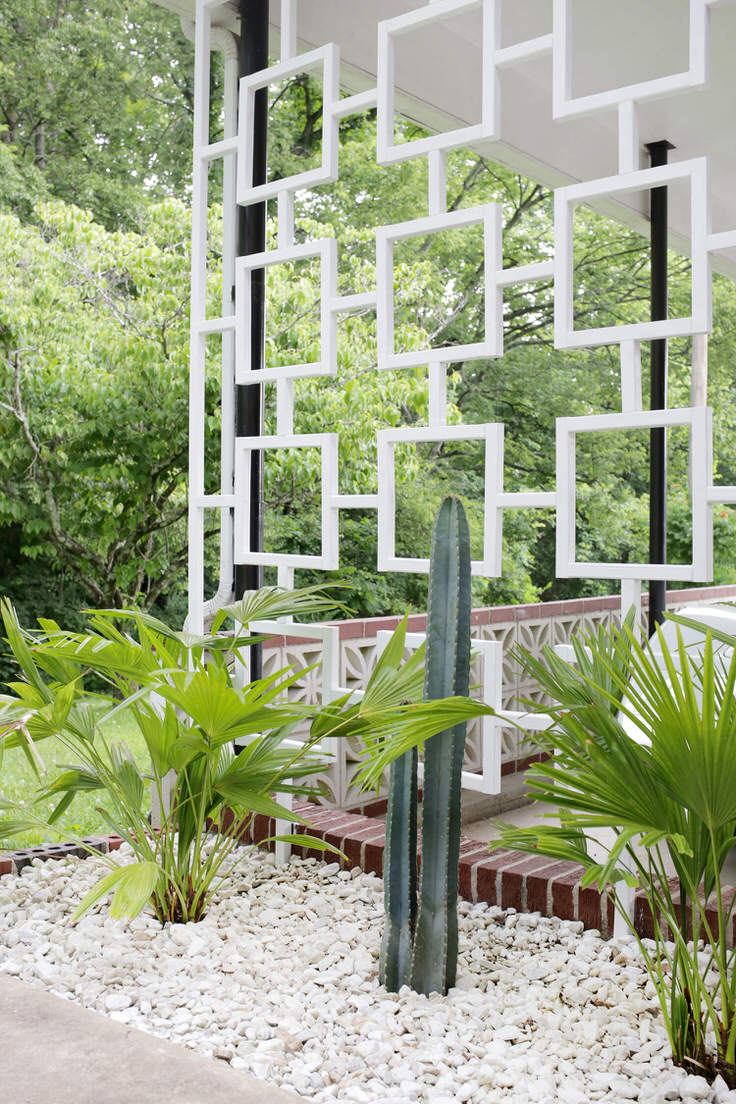 Make a Patio Geometric Trellis
I love this midcentury trellis design from A Beautiful Mess. It functions as a great frame for hanging or crawling plants.
It is also adds a fun design element and great definition to a bland space.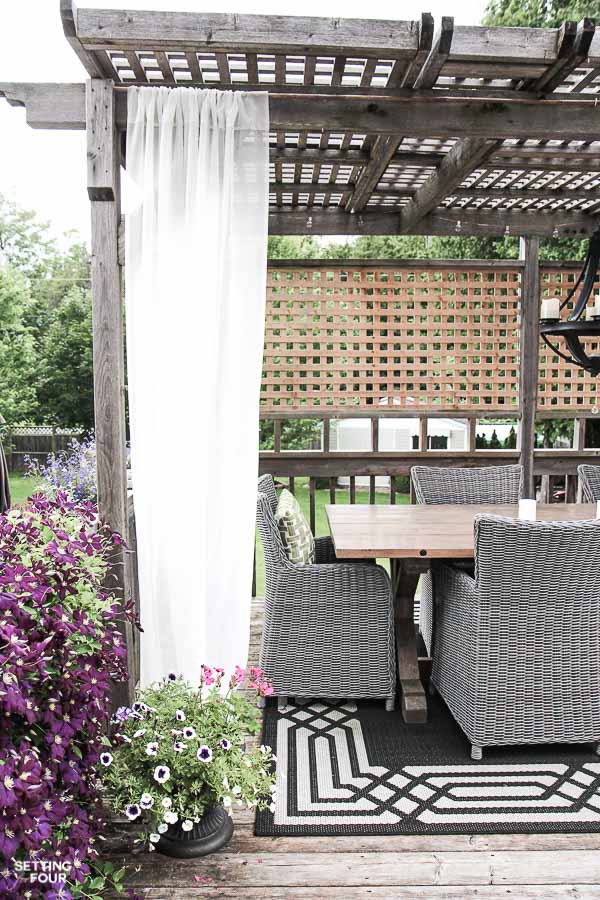 Install Outdoor Hanging Curtains
Curtains aren't just for the indoors ya'll! There are a variety of gorgeous and functional outdoor curtains that can weather the elements and look good doing it (like these). These earthy outdoor curtains are featured on Front Porch Ideas.
Here is another variety of hanging curtain for you to consider. Sheer, lovely, and will help take the edge off of direct sunlight. This DIY Outdoor Curtain comes featured on Setting For Four. She uses a rod to stretch the entire length of the pergola for full functional use.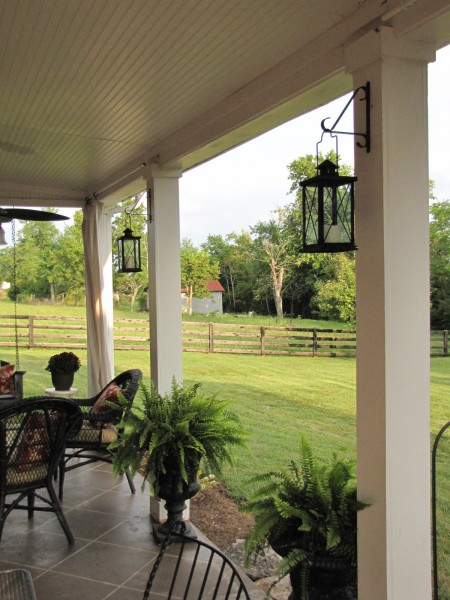 Hanging Porch Lanterns
Lighting brings so much to space. These hanging lanterns come from the patio reveal on the blog Beneath My Heart. They offer effortless farmhouse style, and prevent you from having to string cords or run wiring all over the place!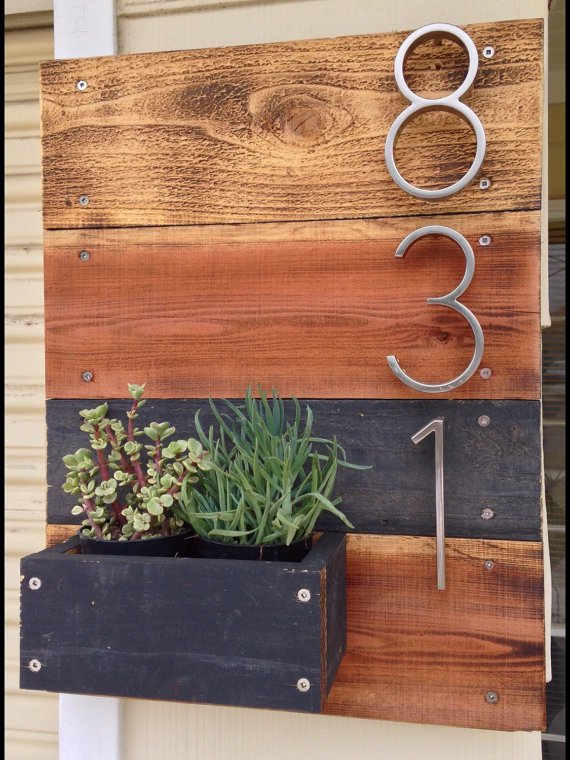 DIY Wooden Address Number Planter
Functional, stylish, and rustic contemporary. This wooden address number planter idea is featured on The Art In Life. It's a stylish addition next to any front door, and the plants can be changed out seasonally for a fresh look.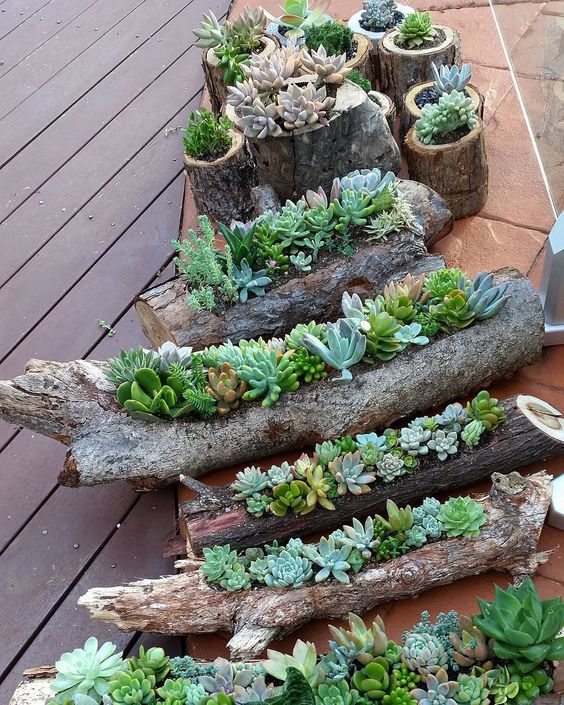 Rustic Outdoor Succulent Garden
Succulents are so gorgeous. They are easy to grow, and oh so stylish in these hollowed out logs. This photo and idea comes again from The Art In Life. It would work well on any table or coffee table by bringing rustic texture to your space.
Feel free to pass along our link https://arlenebobbinteriordesign.com/ to friends and family you think might be interested in interior design services. We are offering a complementary phone call to discuss yours and their projects!