Hi everyone,
On Sunday the 22nd, the Philadelphia Inquirer released a feature write up about me and my condo for its Haven column in the Real Estate section! I got permission to share it with you all, so please enjoy!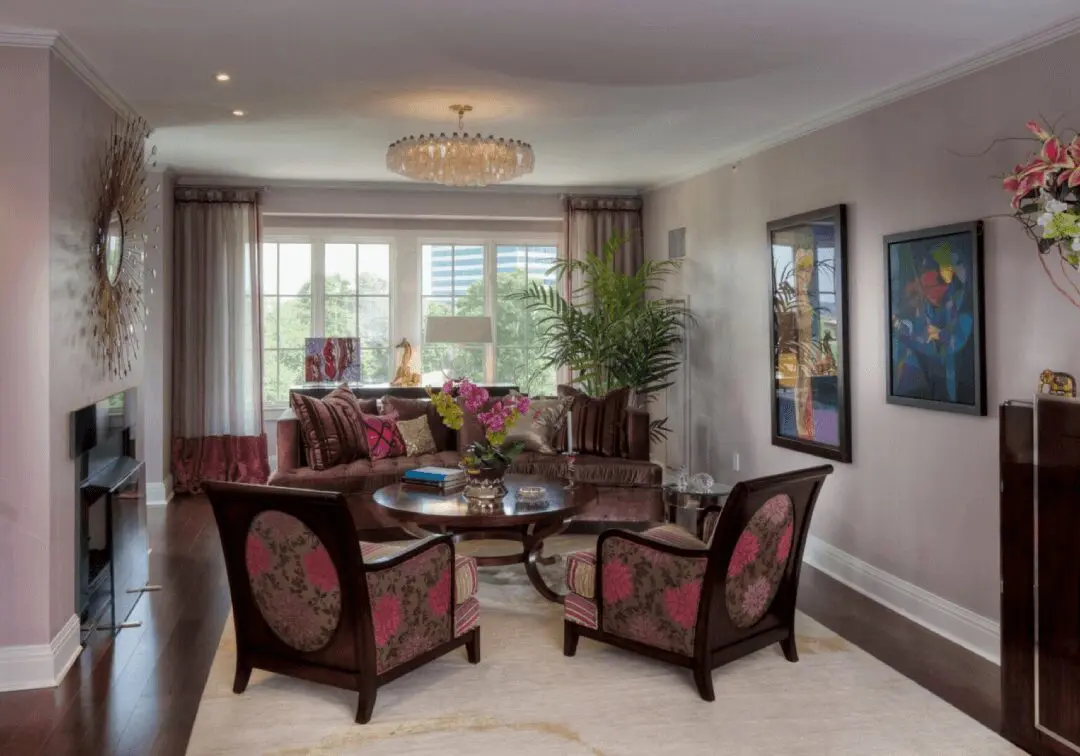 'SHOWING AN ART DECO FLAIR'
by Sally Downey for the Inquirer
Pale mauve foyer walls are striped in silver. Silver medallions pattern a black wall in the powder room. Silver satin pillows are tossed on a curved aubergine sofa in the living room. A beveled glass dining table reflects a glittering crystal chandelier. Arcs of pink streak across a gray wall in a home studio where the computer screensaver flashes bands of pink and purple.

Visitors to Arlene Bobb and Steve Lipschutz's Bala Cynwyd condominium at the Corinthian are transported back to an era when fine design featured rich materials, curved forms, polished surfaces, and bright colors. When Bobb, an interior designer, decorated her condo 15 years ago, she said, "Art deco was my inspiration."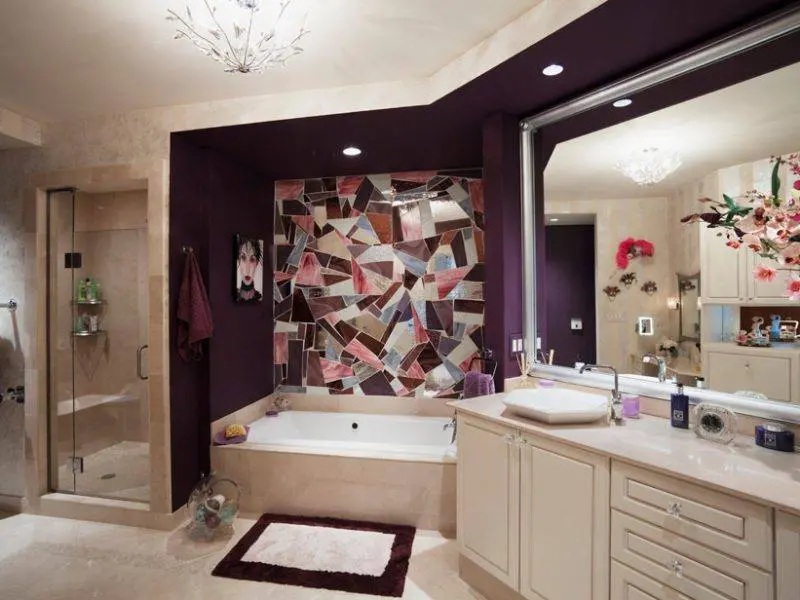 The style, popularized by an international exhibit in Paris in 1925, evokes glamour and exuberance. Bobb and Lipschutz's exuberant environment became a pleasant place to shelter during the pandemic when they were deprived of favorite pastimes: going to the theater, dining out, and traveling.
Because the eighth-floor unit was under construction when the couple bought it, Bobb was able to customize the space. She drew a diagram of the wiring to position ceiling lights and wall sconces where she wanted them.

For flooring, she chose walnut hardwood for the dining and living rooms; low-pile pale cream carpet for the bedroom, den and her studio, and marble for the foyer, kitchen, two baths and powder room. Baseboards were painted faux marble to match.
The deep pink dining room has an accent wall of oversize pink blossoms on a white background. When her clients crave a large-patterned wall covering for a small space, she said, she tells them "just do it."

The kitchen features dark-stained wood cabinets, black granite countertops, and a white tile backsplash brightened by a collage of tiles in different shapes and colors over the sink. A similar collage crafted of stained glass was installed over the tub in the main bathroom.

With ceilings only eight feet high, Bobb chose narrower than standard crown molding.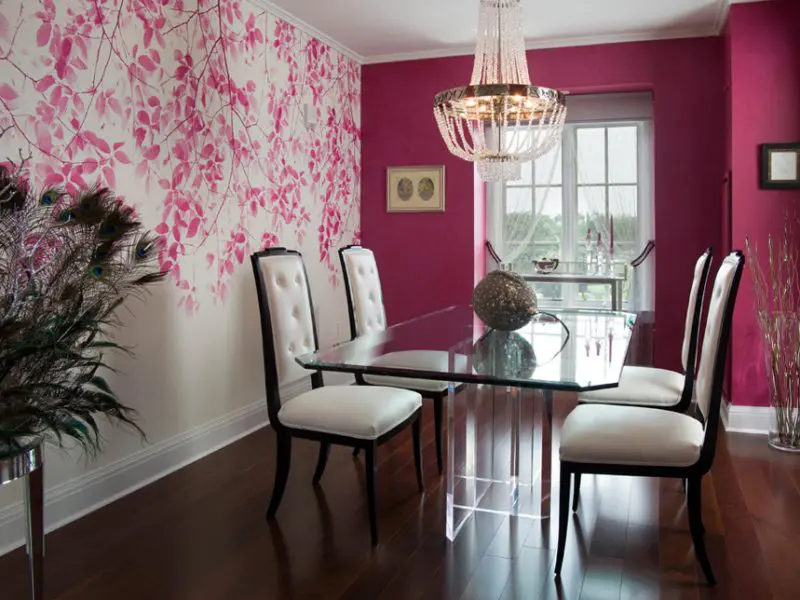 A curved mohair couch and glass dining table with a Lucite base were custom made. The striped living room chairs, white and black dining chairs, tall headboard in the bedroom and other furnishings came from the former Marketplace Design Center in Philadelphia. The silver ottoman in the bedroom was purchased from a shop in Wayne, and the art deco bedroom mirrors are from ABC Carpet and Home store in Manhattan.

Striped sheer curtains hang on either side of the patio door. There is no need for heavy window coverings, Bobb said, because, with a light-filtering film covering the glass, "nothing fades."

The curved balcony overlooks the condominium's entrance and circular garden with its three-tiered fountain, shrubbery and pink and white impatiens. The balcony's flower boxes brim with blossoms and bright green sweet potato vines. Wrought iron chairs have white and bright green-patterned cushions.
Steve Lipschutz, a lawyer, is back in his Center City office, but when he worked from home, he used the den. With its gray grass-cloth wall covering, its decor is more masculine than the rest of the condo, Bobb said. In a corner is a three-foot fabric sculpture of an African tribesman, which the couple found on a trip to Africa. Decorative plates on the bookshelf came from trips to Bali, Hong Kong and Cuba.

Framed family photos are displayed on the living room coffee table with pieces of art glass. When they met 17 years ago, Bobb and Lipschutz were both divorced, and each had two grown children. They now have three grandchildren each. Bobb describes herself and Lipschutz as "in our 70s and still working with no plans to retire."

During the pandemic, Bobb, who has a degree from Moore College of Art and Design, took an online course to become a certified living in place professional. She advises older clients how to make design decisions that improve their well-being and tries to practice what she preaches. She got rid of a rug in the den — "a slipping hazard," she said — and plans to install more grab bars in the bathrooms.

Bobb wants her clients' homes and her own condo to be safe, as well as stylish.