With so many of us abiding by stay-at-home orders, we're probably not the only ones who have gotten more than a little bored with our home decor. Staring at the same artwork, armchair, or rug day in and day out might have you thinking it's time to a major change-up.
But there's good news: An interior overhaul doesn't mean you have to buy brand-new stuff! There's plenty you can do with the furnishings you already own.
Take an afternoon to assess your space and put some of the following ideas into practice. You can get creative on your own or enlist your family to help you with the brainstorming. Because they're around, right?
Declutter
That box full of papers you've been meaning to go through isn't doing your decor—or mindset—any favors. Take some time out of your day to get rid of any extraneous clutter that's lingering in your home.
The most important and budget-friendly way to revamp your space is to get rid of unused or overused objects.
Experiment with a different layout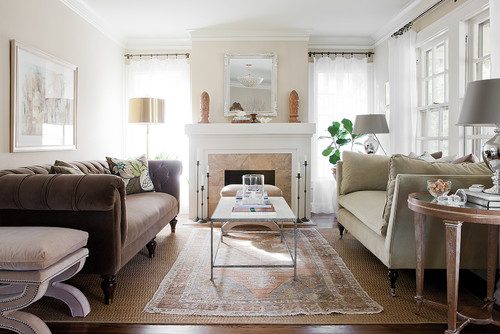 Photo by Amanda Steiner Design, LLC
Put your spacial reasoning skills to the test and rearrange your furniture. If your sofa and love seat combo has been in the same L shape for as long as you can remember, consider having the two pieces face each other. Add an armchair and fun coffee table, and you have a whole new living space.
I'd recommend buying furniture sliders so you can move things around without too much effort and no damage to your floors.
Let natural light in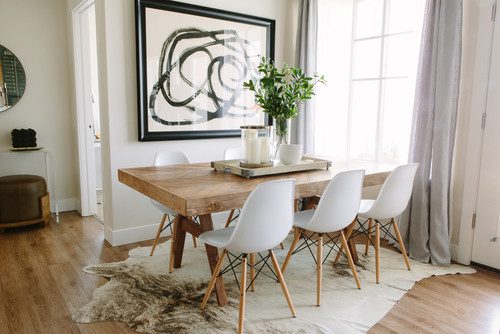 Photo by McCabe House
Natural lighting can help you feel happier, healthier, and more productive. And who doesn't need that right now?
Look at the room you spend the most time in. If the drapes are heavy, try swapping them out for ones in your house that are lighter in color and texture.
We also suggest removing the window treatment altogether if you have an interesting window frame that can stand on its own.
Having natural light in your house is very important. With your former dining room receiving very little natural light, you probably rarely use it.
Switch up your indoor lighting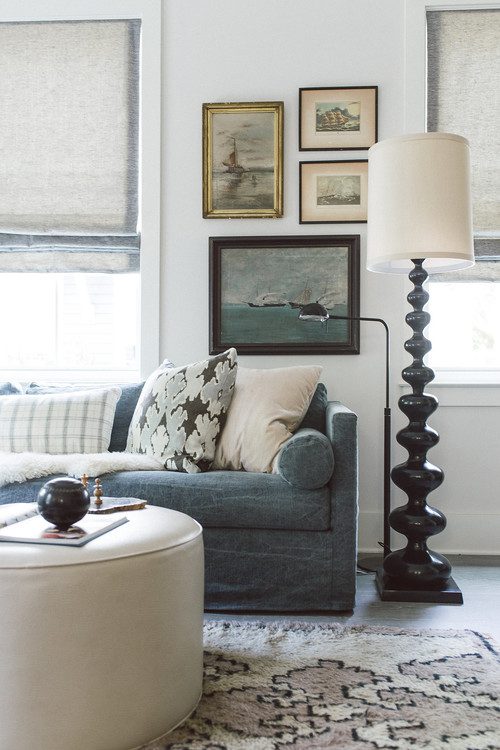 Photo by Lisa Sherry Interieurs
While nothing beats natural lighting, having strategically placed lamps in a room can also do wonders for the look of your decor.
Swap out the table lamps throughout your home, or move a floor lamp to the other side of the sofa. Don't be afraid to experiment until you come up with an exciting new layout.
Restyle your bookshelves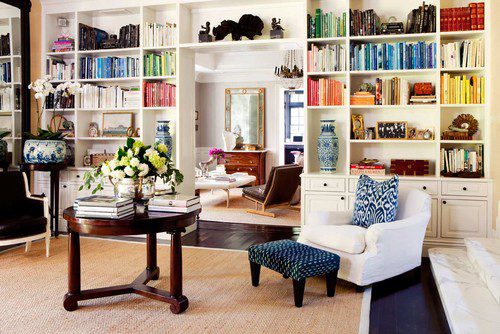 Photo by Carol Vaughan-Davis
An organized bookshelf is one of our favorite decor updates. It doesn't require any heavy lifting, it gives you time to admire and rediscover your collection—and it makes an impact without costing a dime.
Color coordinate your books, and alternate stacks of vertical and horizontal books. If you have some candles, picture frames, or other decorative objects, try interspersing them throughout.
Placing lamps on shelves between books can give a space a more stylish look.
Create a nook to read or relax in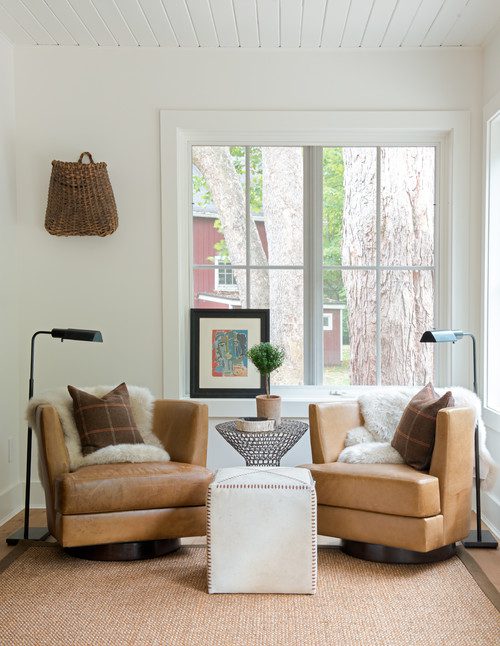 Photo by KELLY + CO DESIGN
During uncertain times, getting lost in a book can be a welcome escape, so make that reading space a serene one. Make sure you have good lighting—either next to a window or from a lamp—pillows, a blanket, and a side table to place a hot cup of tea on.
Rearrange artwork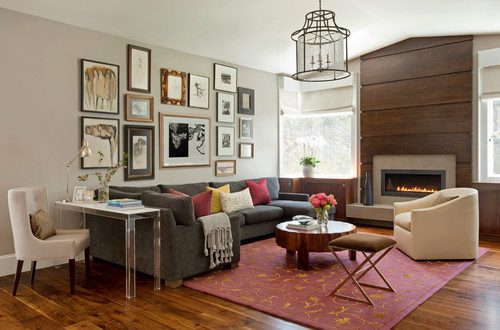 Photo by Peruri Design Company
By now you might be rethinking some of your art choices, like that abstract painting you picked up at a flea market. But there's a fix for that.
We suggest switching up your artwork by hanging it on different walls and even in different rooms.
The same sort of swap can be done with wall mirrors, too.
Find new uses for a room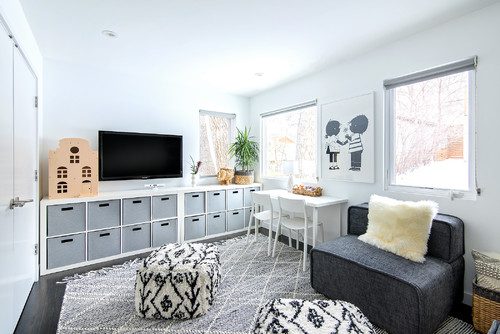 Photo by jennifer rhode design
There are no rules that say the family room must serve only as the TV room. Maximize your space to do double or triple duty.
You can start each day with yoga and have the living room furniture arranged so you can easily push it back and have your own little yoga studio in front of the fire.
The bonus is being able to do yoga in front of the fireplace during the winter.
The double bonus is that morning light floods your room. What could be more perfect for sun salutations?