It's no surprise that aging in place design has become a hot topic as of late. The aging population in North America is on the rise, with seniors in the U.S. projected to reach 98 million by 2060.Nearly 90 percent of seniors want to stay in their own homes as they age, often referred to as "aging in place."Do you or someone you love have a loss of mobility, eyesight problems, memory deterioration, deterioration of grip strength or hearing loss?We as home designers have the knowledge and expertise required to design accessible, comfortable and safe spaces so that our senior clients can live independently with dignity and choice in their own homes.We have had special training to accommodate individuals with specific needs for aging in place, and this newsletter is meant to help guide homeowners in the right direction.Here's a list of the overall rules you should follow when planning a space for accessibility and safety. These rules apply to any room, including the general layout of the home.
Open floor plan with few obstructions
Specific colors (proper contrasting to aid with depth perception)
Wider doorways (min. 36 inches)
No throw rugs (tripping hazard)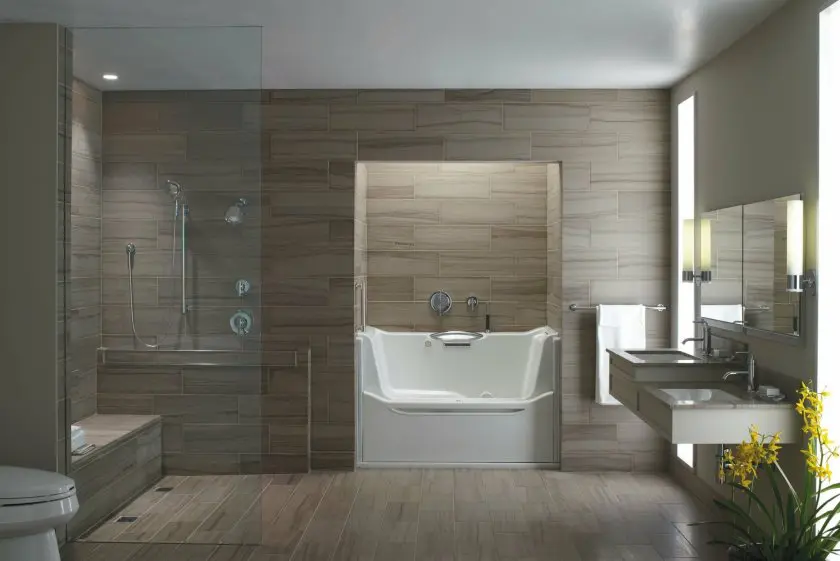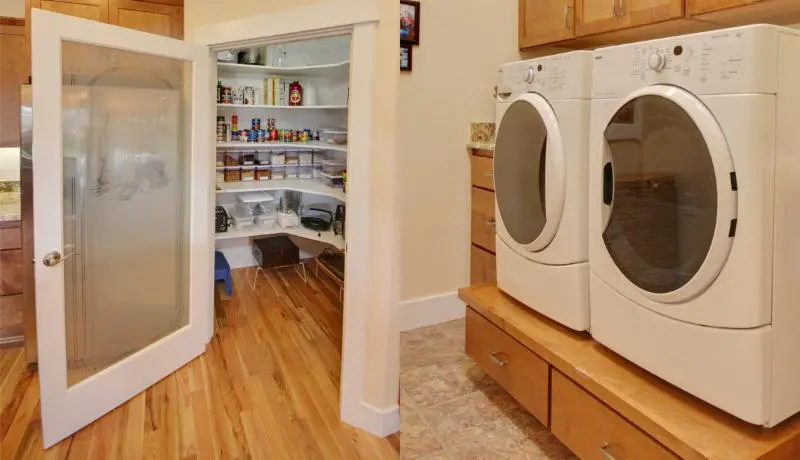 Front loading washer and dryer are easy to operate and within comfortable reach even in a wheelchair.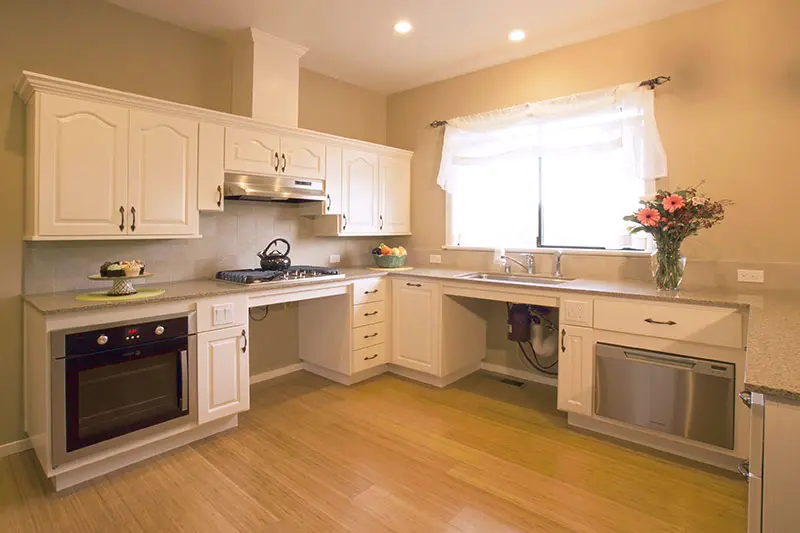 Being independent in the kitchen is what this design is all about. Everything is accessible for the wheelchair bound. Great natural light and contrasting colors are important details for the aging eye.