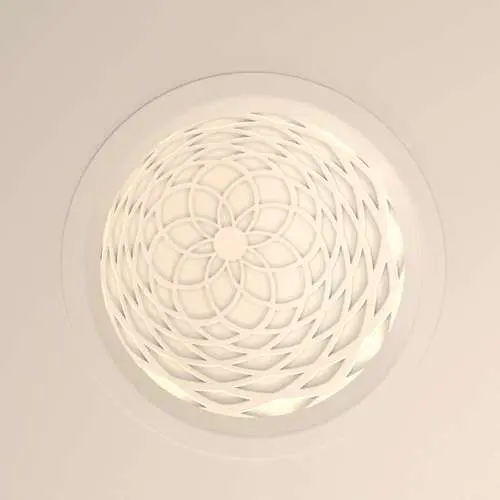 Ideas for choosing the right recessed lighting for your unique style
Just because recessed lighting is housed inside your ceiling doesn't mean it can't showcase your personal sense of style! We can help you find decorative recessed light covers and canned lighting in a wide variety of aesthetics to help you complement your existing interior and exterior decor. Try contemporary designs in copper bronze and brushed nickel finishes, or instantly elevate your style with decorative recessed lighting trim paired with sculpted traditional or transitional frames. Whether you prefer vintage canned lighting designs or modern recessed lighting trim, we can help you find a range of essential fixtures that cater to LED and low-voltage halogen bulbs.
---
Where recessed lighting works best in your home
Recessed lighting and decorative can lights are ideal for places where you may not have the best head space, or areas that require a little extra illumination for function and convenience. Place these practical fixtures in smaller spaces to fill the room with light without cluttering the space, or use these lights strategically over artwork and decor to highlight your favorite design features. Recessed lighting can help make tiny areas look and feel much larger than they actually are, and recessed lighting trim helps create a streamlined presentation that's contemporary and fresh. Additionally, decorative recessed light covers and canned lights are perfect for kitchen cabinets and countertops, where lighting and space tend to both be in short supply. You can even use adjustable recessed light covers as task lighting.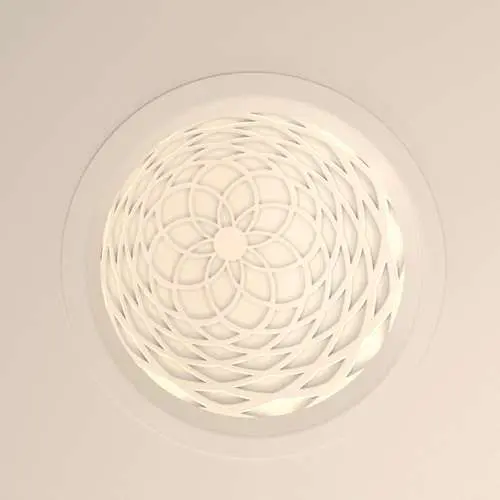 ---
What to look for in the best recessed lighting
Recessed lighting comes in a wide range of finishes, shapes, bodies and trims, so the sky (or ceiling) is the limit! Baffle trims are popular for larger spaces like living rooms, dining rooms and dens, as they're designed to reduce glare. This type of decorative recessed lighting trim typically comes in black and white hues in order to strategically blend into the background. If you're choosing recessed lighting for kitchen areas or workspaces, a decorative recessed lighting cover with a reflector trim may be your best bet. This type of design relies on its polished interior to maximize the light its bulb produces. Many homeowners prefer LED downlights as an energy-saving alternative to halogen bulbs, so this can be a practical and economic consideration.
---
FAQs
Q: Where is the best place to include recessed lighting?A: Install recessed lighting to augment or complement ambient lighting. This kind of lighting can also work for a clean, streamlined look in a space and to highlight artwork or other special decor and design features. In a smaller space, use it to open up the room and make it look and feel bigger.
---
Q: How much recessed lighting do you need per square foot?A: One 4-inch light for every 4 square feet of space or one 6-inch light every 6 square feet is usually enough to light a room.
---
Q: What is the difference between IC vs. Non-IC rated housings?A: If a light fixture is intended for direct contact with insulation, it requires an IC (Insulation Contact) rating. An IC rated fixture must be approved for zero clearance insulation cover. If the space that a light fixture is to be installed does not contain insulation, a NON-IC rated fixture can be used. That means a minimum 3 inches of clearance should exist on all sides of the fixture, and no insulation may be present across the top of the fixture.
---
Q: What is a recessed lighting kit?A: A recessed lighting kit is all all-in-one set that makes installing your new lighting system much simpler. Designed for convenience, these collections take the guesswork out of what items you'll need to do the entire job, and they come complete with coordinating housing and trim. Oftentimes, these kits include a light bulb for the fixture as well.
---
Q: Can recessed lighting be installed on a sloped ceiling?
A: Recessed lighting fixtures can be installed on sloped ceilings, but you'll need a design that's made specifically for this type of angled surface. When installed on a sloped or cathedral ceiling, regular recessed lighting will cast light down at the wrong angle. Lighting designed specifically for sloped ceilings is made with one side longer than the other so that the beam of light falls as it should.
---
Q: Is recessed lighting adjustable?
A: Yes, some designs are adjustable. Many Bellacor lights are made with adjustable bulbs and gimbal features that swivel, rotate and turn to shine recessed lighting when and where you need it. This is ideal for task lighting as well as accent lighting, and it helps you customize the light to instantly suit your specific needs.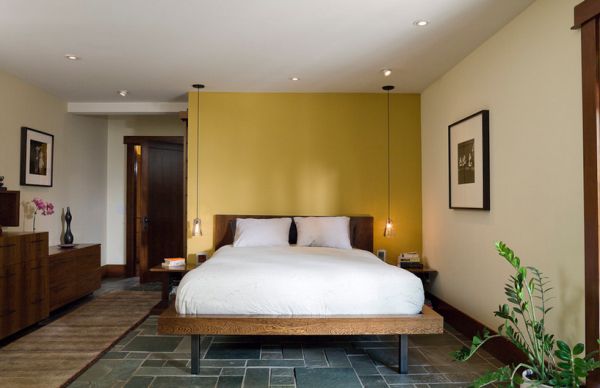 Q: Are there wet rated recessed lighting options?A: Some recessed lights are wet rated, although this depends on the exact type of fixture. Yet other recessed lighting units are specifically designed for outdoor use. Many of these rely on lensed trims that work to protect the bulb and housing's interior from moisture. These are excellent choices for outdoor areas like decks, patios and porches as well as interior spaces such as bathrooms and showers.