When you are starting a new design project, the first thing you must do is assess the bones of your space. The bones of a room are the shape and details that are a part of its structure.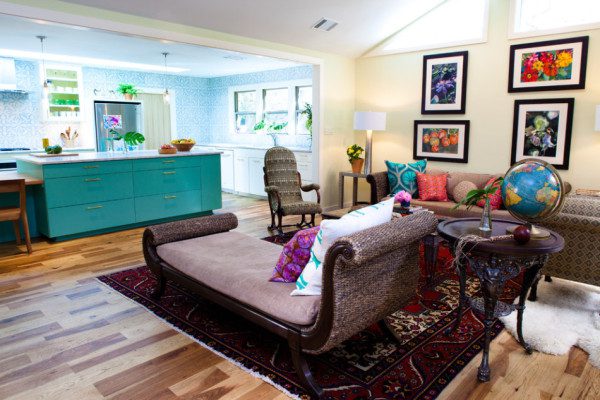 Unless you are remodeling, there are limits on what you can do with the shape and architectural interests of a room. The best thing to do is to enhance the positive elements in this category, and camouflage, hide, or downplay the negative elements.
The bones include the ceiling, all walls, archways and shapes of doorways, doors, built-ins, fireplaces, moldings and baseboards, and unusual elements such as stone or tongue and groove walls.
You must first look closely at each of these elements, and, considering the function of the room, determine which features should be embellished, accented, hidden, or played down. Most homeowners find this easier to do with the help of a professional.
The very best way to begin a good diagnosis of a room is to remove all of the furnishings. If it is not feasible (or desirable) to remove all of the furnishings and accessories from your room, it's even more important to seek the help of an interior designer. A professional designer has the experience to see the bones for what they are, and make decisions for enhancing and improving the look of the room.
If you are starting a new design project for a room, and you are not planning to remodel the space, you will have a better result if you remember this: The bones are there to stay, and you must design or decorate with the bones in mind first.