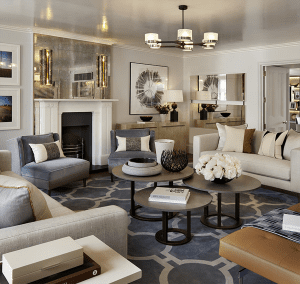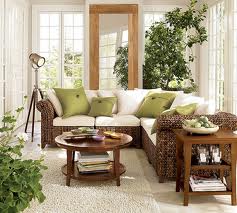 Green design is forging ahead, and it makes a big difference for all of us. Using sustainable resources in home design will go a long way in helping Mother Earth.
Many people get uneasy at the thought of going green in the home, simply because they do not know where to start. Here are three simple things you can do to join the ranks of those who take action for a better planet – AND a lovely home!
1. Re-Use, Re-Cycle, Re-Design
Consider re-designing instead of buying all new home furnishings. Re-designing can make your former furnishings come to life in a powerful way. You can hire a professional re-designer – who is skilled at restyling what you already own, or try rearranging just one room yourself. You will be surprised at what a new look can do to lift your mood. Re-design is a cost-effective way to be good to the planet.
2. When You Purchase New, Buy Recycled-Content Materials
Many responsible companies are helping us shop wisely, saving everyone money and resources. Look for packaging that informs you of recycled materials used in the manufacturing process. Even if only some of the product's materials are recycled, it will make a big difference.
3. Substitute
By substituting some of our often-used household products with more eco-friendly versions, we can make the Earth a happier place.
Use interior paint with low VOC (volatile organic compounds). Check your local paint store or ask your designer. These paints are better for the environment, and they don't leave behind fumes or a bad smell.
Instead of using the typical incandescent light bulbs, choose compact fluorescent bulbs, which are much more energy efficient. Wait until your regular incandescent bulbs burn out, and replace them one at a time. The EPA (Environmental Protection Agency) suggests that compact fluorescent bulbs will last 10 times longer than the typical incandescent, and use about 2/3 less energy.
On a pretty day, opt for the clothes line instead of the dryer.
Swap your napkins and paper towels for cloth napkins and kitchen towels. After washing, hang them out on your new clothesline.
Look around for ways to substitute everything with more responsible choices that won't take away from your style of living. Some choices will even add to it!