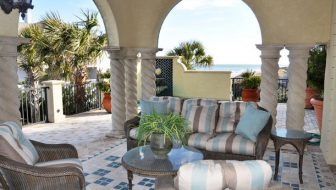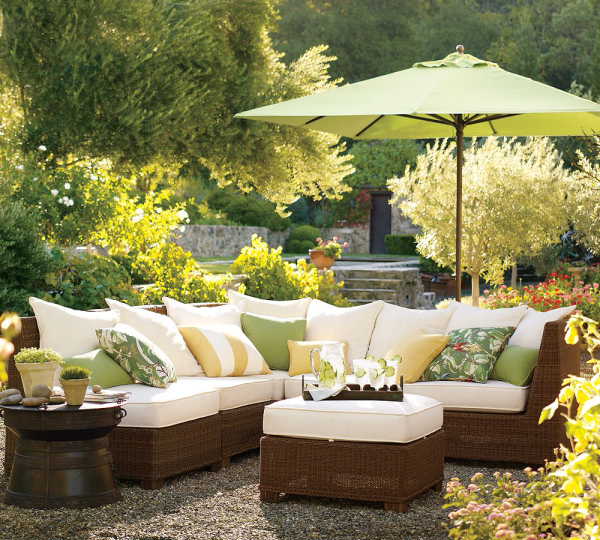 Ahhh… the sound of the waves; the smell of the ocean air; the warm, comforting breezes. Life at the beach is heavenly.
But you don't have to live near the ocean to enjoy a relaxing beach atmosphere in your home. Try these easy decorating ideas to transform your living space into a beach retreat that you can enjoy all year long!
Choose light, gauzy drapery panels for the window, and make sure you install them at least a few inches above the window frame. Soft, sheer, flowing panels give the impression of gentle breezes with lots of sunlight entering your room.
Use beach souvenirs as artwork. There is nothing more "beachy" than seashells. Starfish are also particularly beautiful. And don't forget sand dollars. You can combine all of your beach finds in a large bowl, scatter them on a table or shelf, or position one unique piece by itself – on the wall or a shelf – as a focal point.
Select summer colors for your walls. Soft blues and greens will remind you of the beach. Buttery yellow is great to mix in.
Keep your trim white. Moldings, chair rails, wainscoting, and other accent panels should remain white for a clean, summery feeling.
Speaking of white… you can create a terrific beach mood by opting for all white accessories. On a white shelf, display your white china, white vases, and white candlesticks. On the wall, hang your family photos in white wooden frames, and intersperse some white starfish.
If you have wood floors, scatter a few sisal rugs. Your feet will enjoy the natural, beachy sensation.
Go nautical. There are lots of great nautical accessories that can be added to your home. Lean a ship wheel on a shelf. Hang a wooden anchor on the wall. Choose anything that reminds you of the water.
Go for beach-inspired patterns. Stripes are always great, especially if they are in blues, greens, and whites. Wave patterns, of course, create an "oceany" atmosphere
Enjoy beach living all year long!