If you're a homeowner, chances are you've probably considered investing in some home remodeling projects to increase the overall value of your home at some point in time. Many of these projects may have seemed overwhelming and rather pricey, but with careful planning and tactful execution, you can add considerable value to your home. Start by making a list of all the things you would like to change or update in your house. From there, prioritize your list — determine which projects are necessary and which fall under more of a wish list. Once you have identified your budget, conduct some research on which remodeling projects have the highest return on investment. Below are five of the most popular remodeling projects to consider if you are planning on putting your house on the market anytime soon.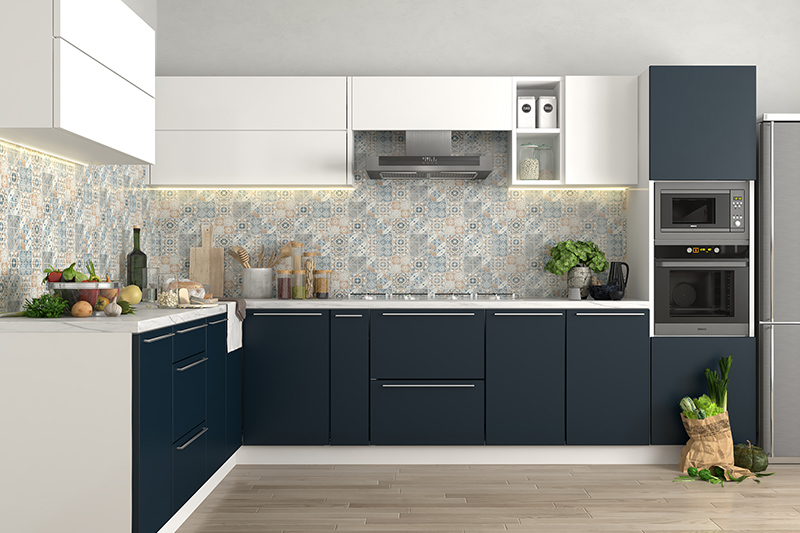 Minor Kitchen Remodel
You don't need to completely gut your kitchen to recoup the cost of a remodel in the kitchen. In fact, according to Remodeling Magazine, homeowners who invest in a minor kitchen remodel can expect to recoup approximately 81 percent of the cost when the home sells. That's because a modern, updated kitchen is one of the top features people look for when purchasing a home. Start small and focus on updating a few key features. Perhaps its time to update the cabinets and countertops, replace the appliances, or redo the flooring. Many of these smaller, more affordable projects can drive very generous returns.
Minor Bathroom Remodel
Bathrooms undergo a lot of wear and tear over the years, so this is a space definitely worth investing in. Similarly to the kitchen, you don't need to totally redo the bathroom to recoup the project costs at the time of resale. Focus on a few minor changes that will freshen up the bathroom, such as installing a new tub, adding a new tile floor, or upgrading to a modern faucet. A fresh paint job can also help make your bathroom look clean and new.
Curbside Appeal
Updating the exterior appearance of your home and sprucing up the 'curbside appeal' can make a remarkable impact on the overall value of your home. Think about it: it's the first impression people have when they drive by or pull up to a house. This is your first opportunity to make people feel welcome and at home. Freshen up your landscaping with a mix of trees, flowering shrubs, fresh mulch, and colorful plants.
Entry Door Replacement
It may seem way too easy, but simply replacing your front door can transform the look and feel of your home and yield an impressive return on investment. Steel doors, specifically, have become increasingly popular over the past few years. Many people are now opting for steel doors rather than wood, as steel is easier to maintain, offers higher levels of security, and is extremely energy efficient.
Garage Door Replacement
Remodeling Magazine identified garage door replacements as one of the top remodeling trends to look out for in 2018. The garage door is oftentimes the largest exterior feature of a house – updating it can dramatically change the overall look and feel of your home and enhance curbside appeal. Replacing a garage door is fairly affordable, so homeowners can expect this project to be one of the highest value-returning investments.