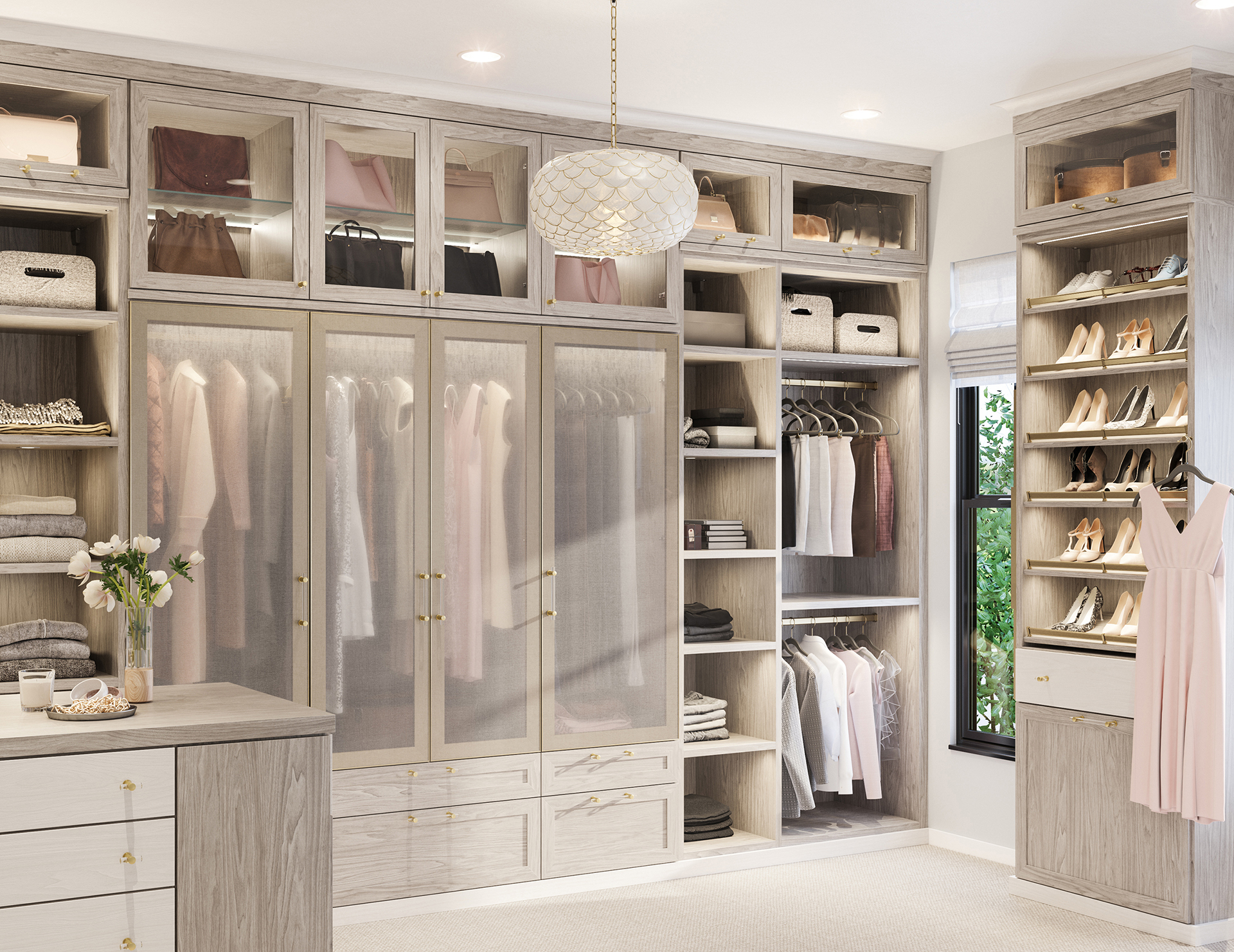 A well-designed closet can be a game changer in your daily routine. Better yet, a great closet will add two to three times the cost of your investment to your home's value. When a potential buyer can see a closet and know that all their clothing will fit perfectly, it is not only a relief, but an amazing selling tool! They can see how organized their lives will be and get even more excited about the prospect of owning your home.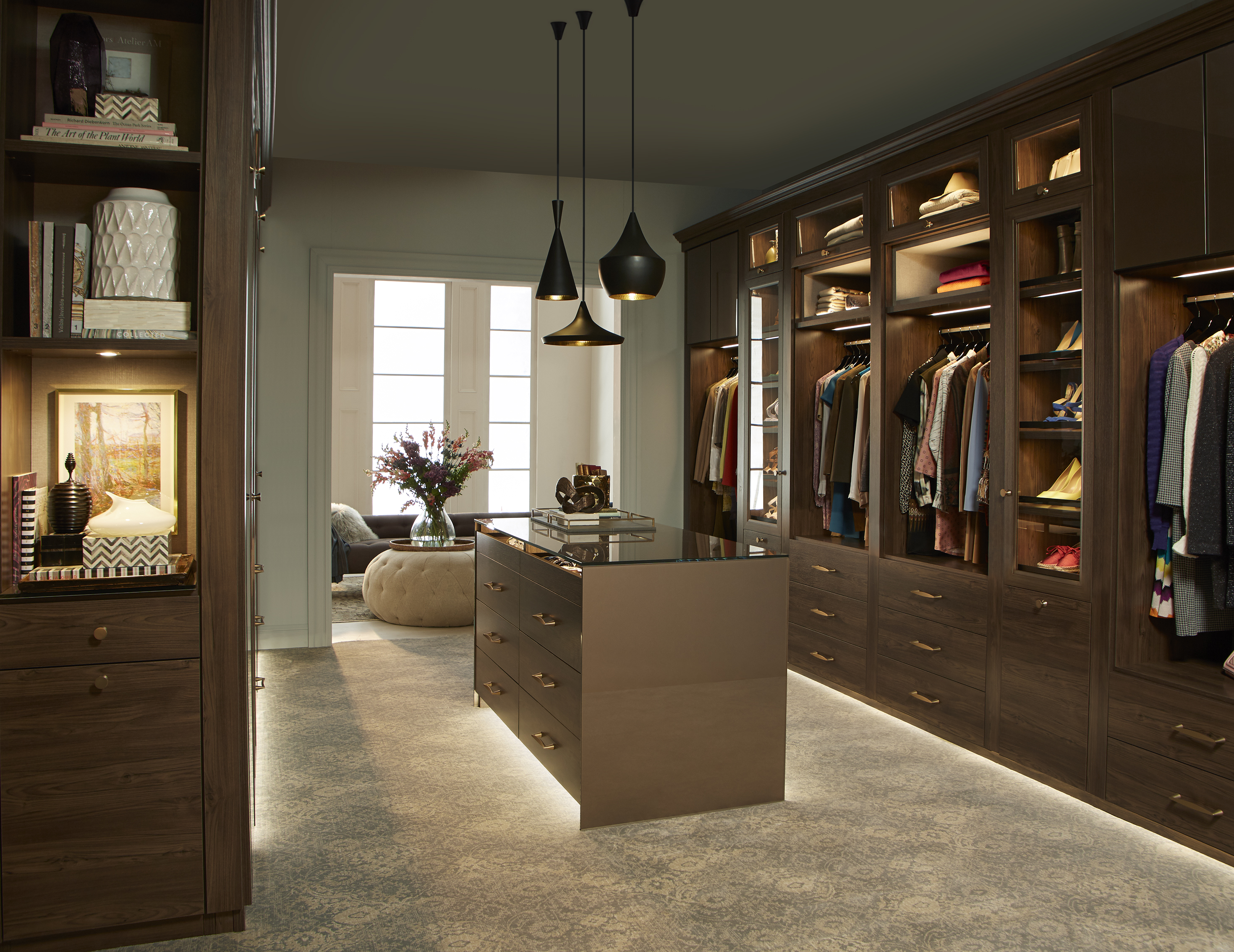 So, where do you begin? As a designer, I have dealt with closet companies and custom cabinetmakers. In fact, right now we are doing just that in one of our Main Line renovations. The master walk-in closet was designed with California Closets. This was done virtually and we had many zoom meetings to work out details and show the client 3D drawings where the doors swung open, clothing in drawers could move in and out and other video tricks that helped my clients make a good decision for their personal needs!




We also took space on both sides of the master bedroom and created a set of wall to wall closets. One side will be the accessories closet, which has shelves for special handbags, stands for prized necklaces and then a combination of locked and open drawers for both fine jewelry and costume pieces. We spent weeks designing the inserts and then had them custom made by a jewelry tray manufacturer in black velvet. My client cannot wait to open the doors to her closet and see all her jewelry, scarves, belts and handbags in one place, carefully organized and delightfully displayed! The walk-in closet will be solely for this client. We moved the husband's clothing to the other side of the master bedroom where we built an eleven-foot-long set of closets to house his clothing, shoes, and accessories. Stay tuned for the reveal of this space in early November, when the high-gloss white doors are delivered and installed!




Below are some tips for designing the closet of your dreams:

Give everything a home of its own – shoes, boots, bags, hampers, jewelry (perhaps an area for a safe drilled into the wall for security

Utilize corners in a Clever Way – closet experts have great tips for this.

Add valet poles, tie and scarf poles/racks that tuck away when not in use.

A pull-out pants rack is a great feature for men and women and can also serve as a place to hang scarves and pashminas that easily wrinkle.

Use every inch of vertical wall space – there is never enough so maximize the potential. You can also incorporate pull down rods so that you can get a third row of short hanging.

Put your shoes on display – my Prada, Jimmy Choos and Miu Miu shoes are the stars of the show!

Adjustable shelves are game changers – it allows for change and is appealing to a new buyer.