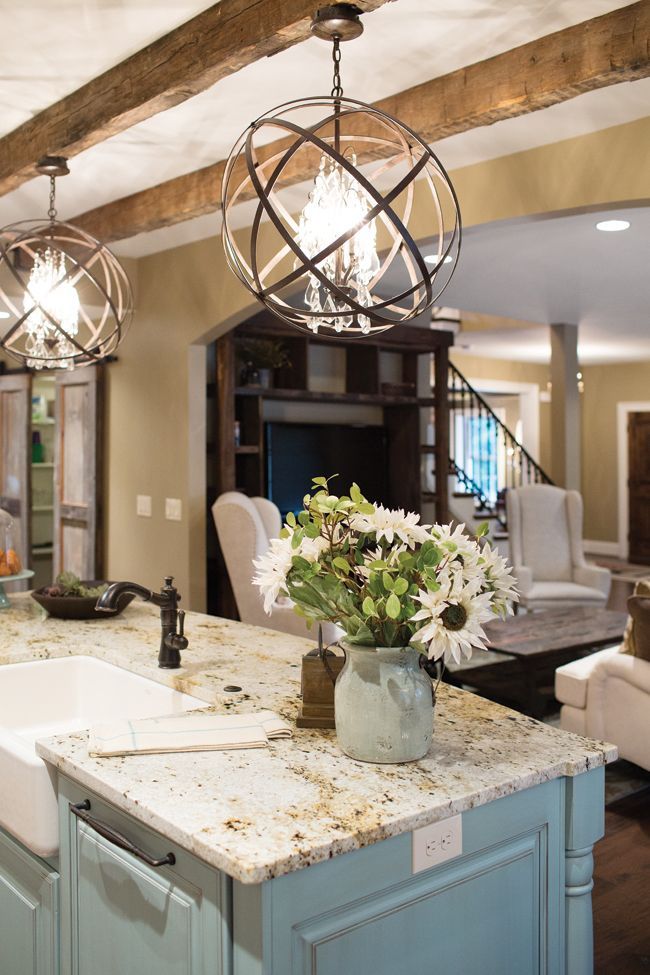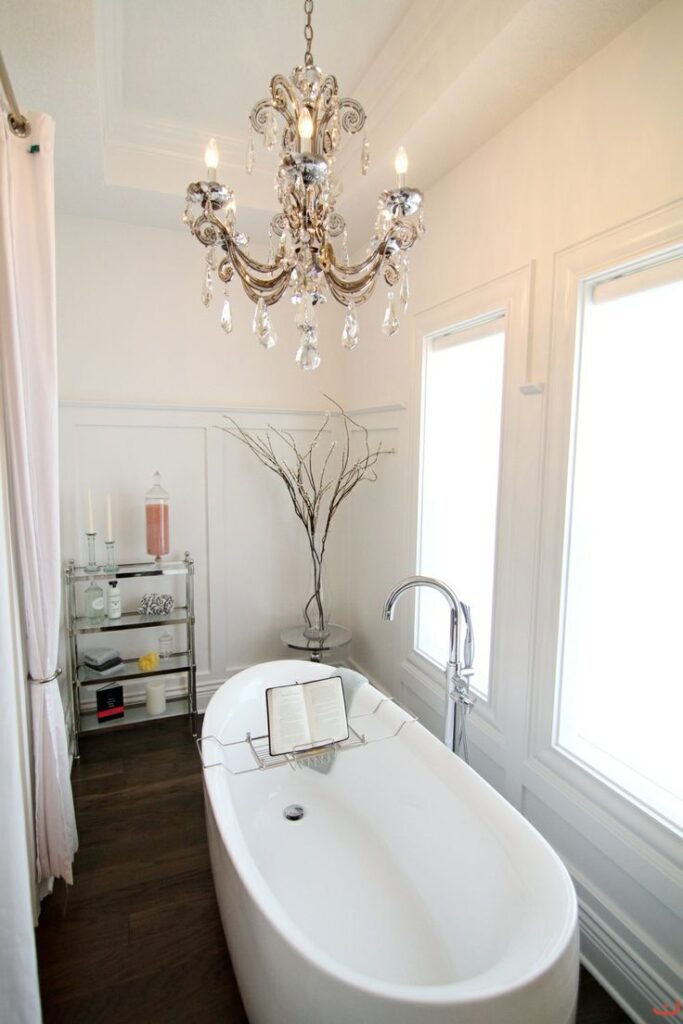 What do you have to have in your kitchen and bath?
Both Rooms:
There are two things I highly recommend for any kitchen and bath renovation. The first is functional and comforting: radiant heat floors. Winters in the Northeast are much more bearable with it. The second is dramatic light fixtures. Most people concentrate on the utilitarian nature of the kitchen and bath. Given the amount of time spent in each, it isn't decadent to invest in your most stylish lighting in these two rooms!
Kitchens: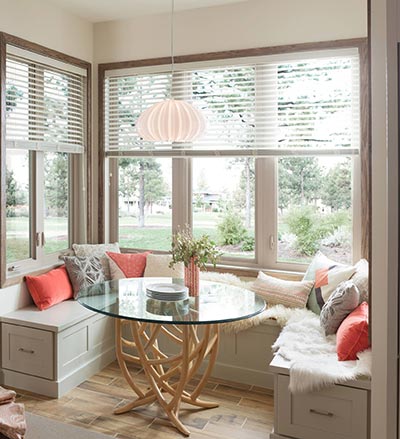 Our kitchens are where we cook, gather, celebrate, pray, talk, and eat — quite simply and truly, the hearts of our homes. I like to include comfy seating. I like a banquette with upholstered seating when possible. Large windows to sit with a cup of tea and look out at the world. A mix of materials, maybe different countertops or different woods and/or different finishes. Warm woods as accents to a painted kitchen — this could be as simple as a collection of cutting boards or salad bowls.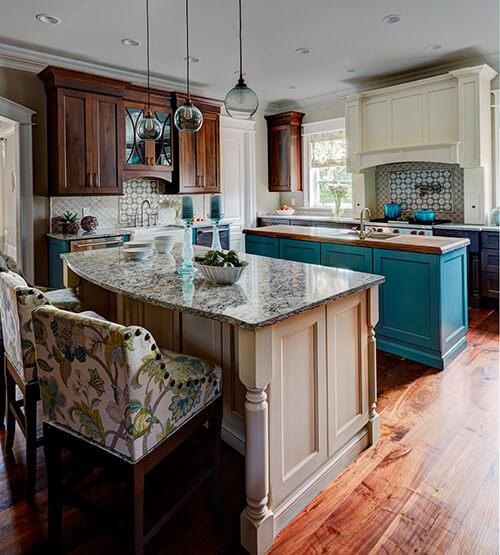 For even more impact: a wood island and/or wood flooring. Light fixtures that add a sense of personal style, making the kitchen more of a room to enjoy versus just a workspace. A great stove hood can be an amazing statement piece. I also like a kitchen to look like it's being used, a true cook's kitchen. Although it is a splurge, a fireplace, but who wouldn't love a fireplace?
Baths: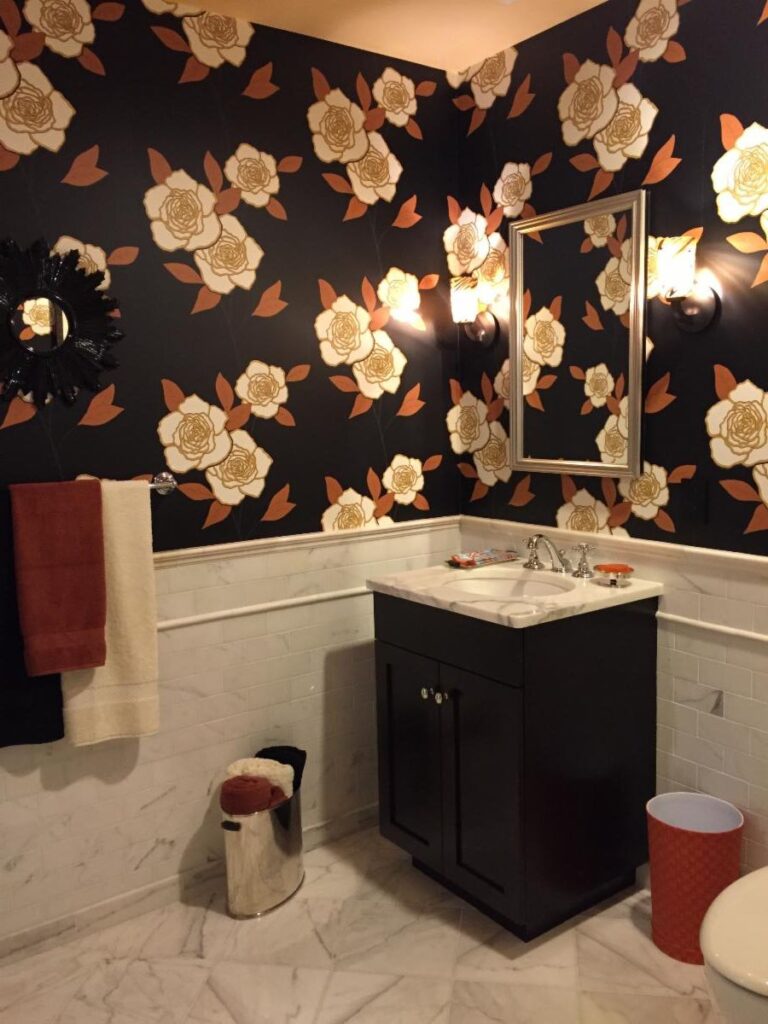 In the place where we start and end our day, comfort and functionality are key. I love a heated floor and a white, light-filled space. Natural light is a favorite, as well as lighting that enhances the space and allows for task lighting, a must when applying makeup. In general, I like to create a spa-like feel in master bathrooms. On the flip side, the powder room can be a jewel box of a space, using wallpaper, art and an interesting light fixture and mirror. You are in and out, so anything that gives an immediate impact works.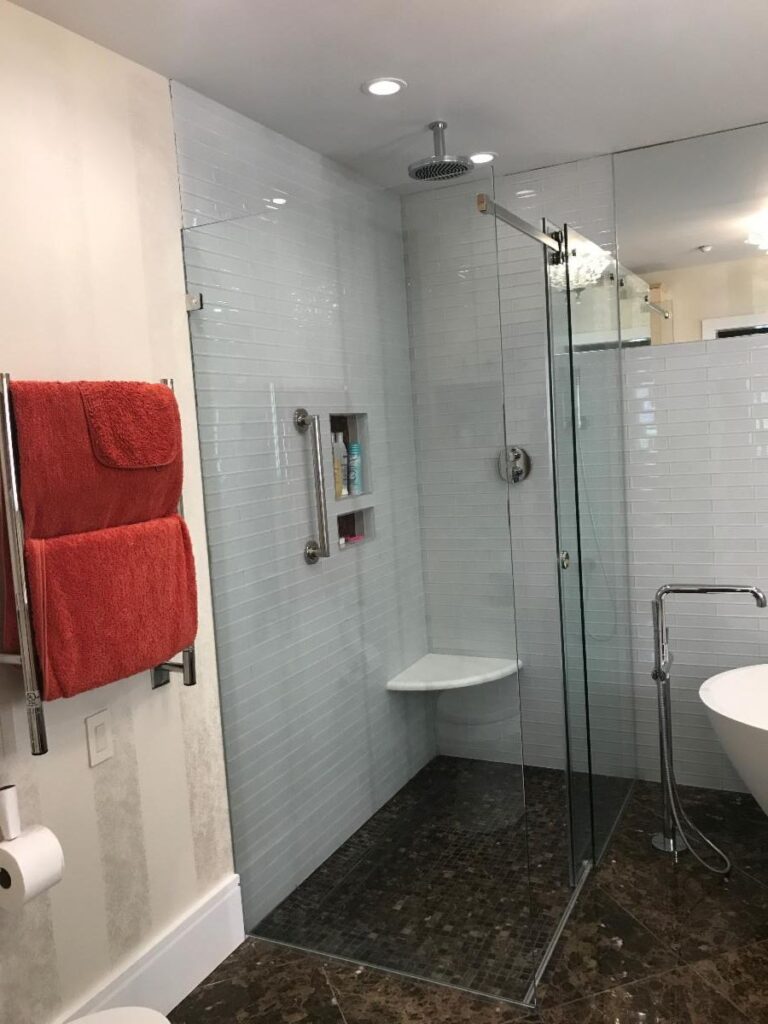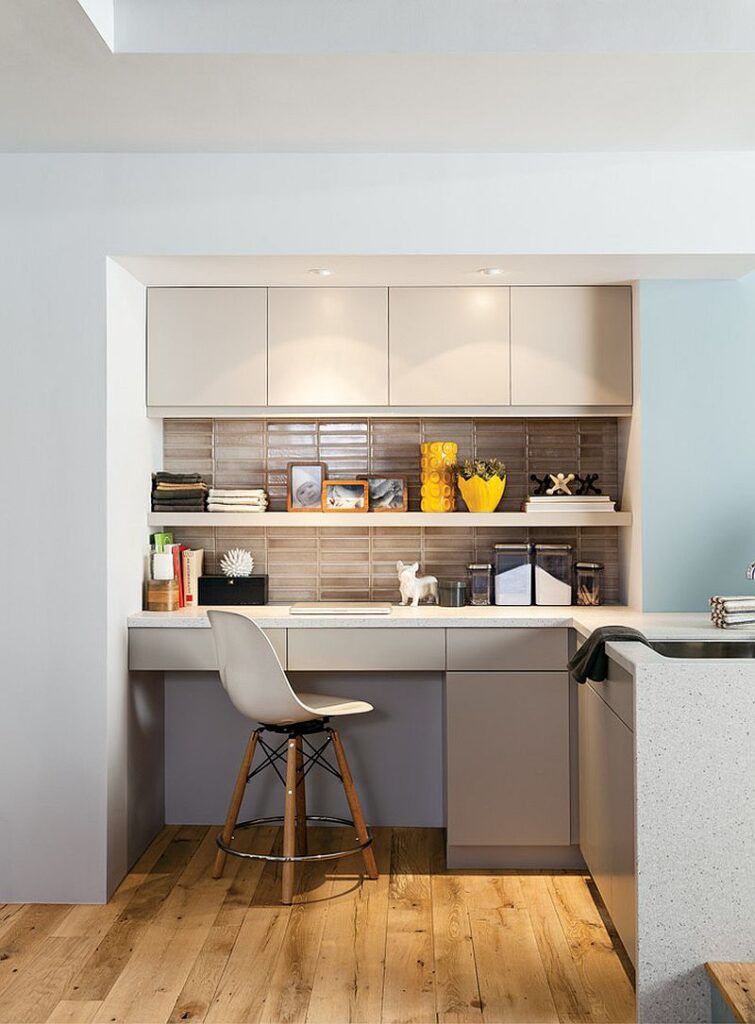 Kitchen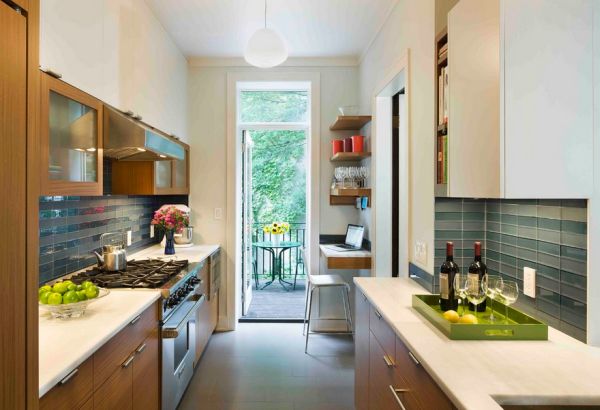 Kitchens are a smart hub. With every passing day, the kitchen is more and more a nerve center of the house. I tend to carve out a space in the kitchen that is home office, home work station, and sometimes craft center.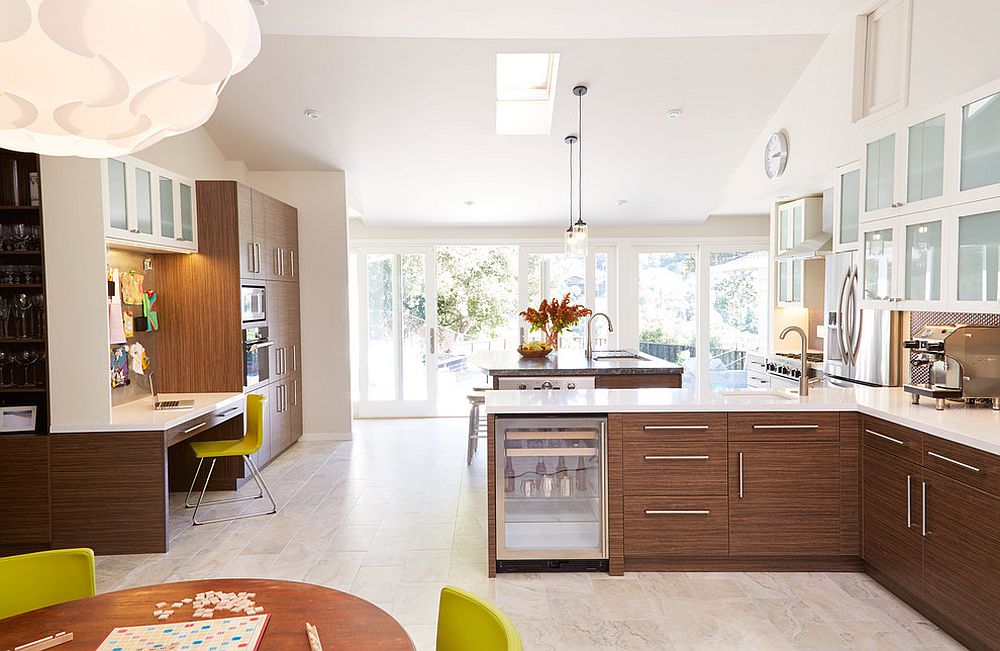 My clients have found it very helpful to have a designated space where they can charge their phones or an area where all the mail from school can be organized but hidden. For this purpose, I really like to use docking drawers that have built-in charging stations for smartphones (let's accept it, they are not going away). I also like to include hidden closets for mail sorting and art display.
Bath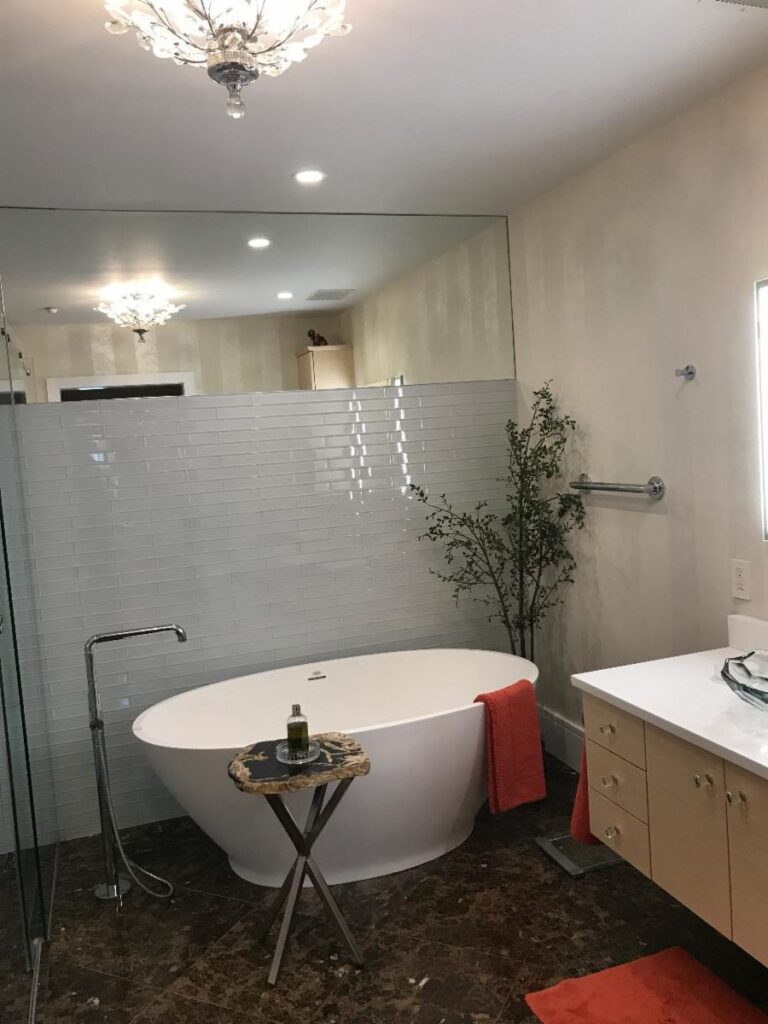 Mosaics are the most practical choice for shower floors, because you don't want to worry about slipping when you get in and out — and they're also easy to take care of. I have mosaic floors, and they show nothing! It doesn't matter if it's honed marble, polished, or tumbled, the tiles just need to be small enough that they give you traction because of many grout lines. See the mosaic shower floor in the same marble as the large tile floor throughout. We did a curbless shower, heated towel bar, glass tiles from floor to ceiling– also mirrored some of the wall to reflect light and open the space visually to the totally gutted and redesigned windowless condo bath.